L-INKED (solo research)
2019-2016 | performance-maker, performer, researcher, video work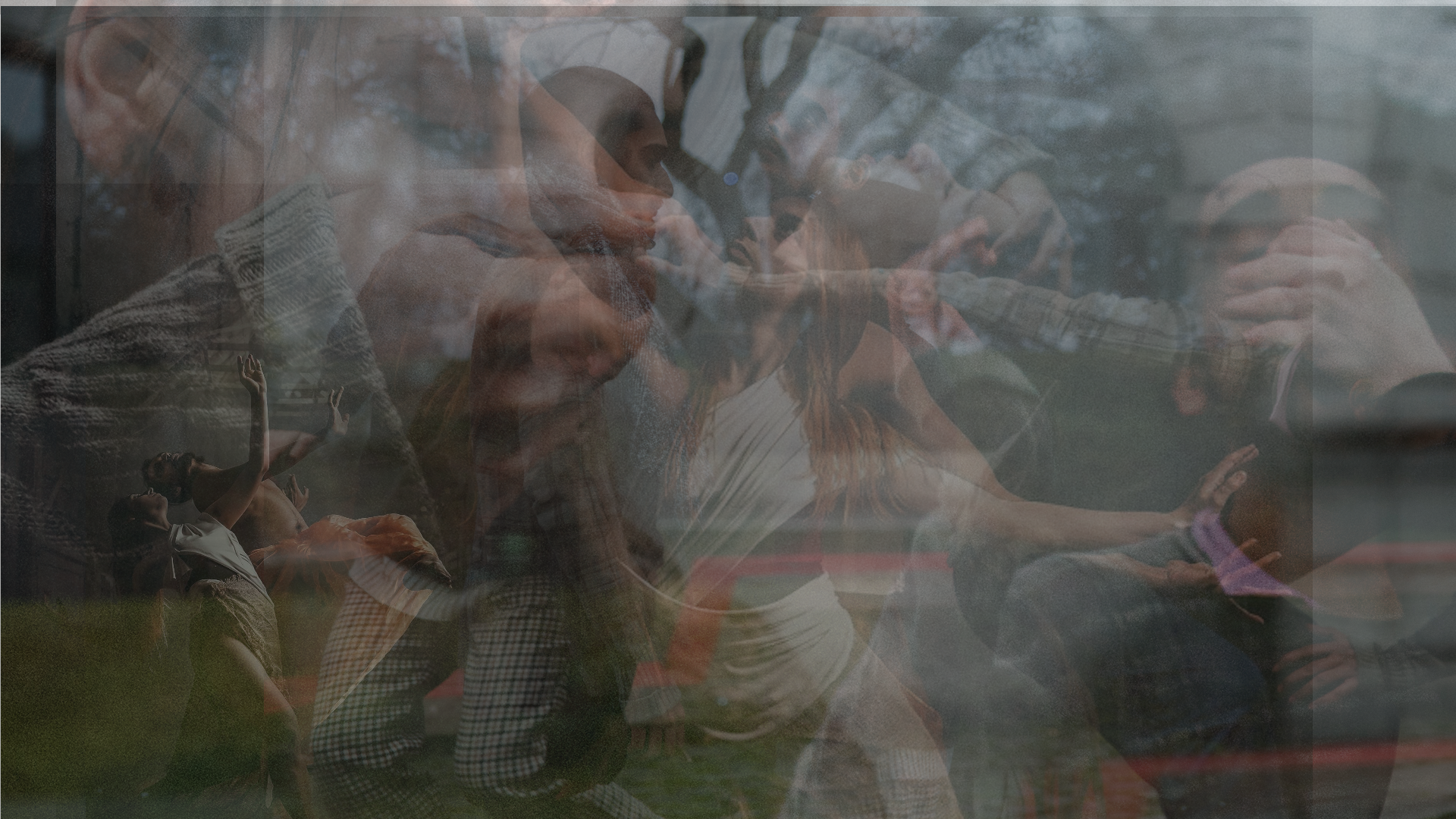 Centred on questions of sexuality, love, desire & gender, L-INKED deals with the intersections of different cultural & social understandings of the mentioned topics.
The interdisciplinary project "L-inked" is a series of physical events with digital extension taking place in Linz and Vienna between tje years 2019 to 2016. It unravels the sensitivity & sensibility around the topics of- sexuality & desire of love for an individual. Through different artistic expressions like dance, music, video projection alongside with audience participation it further explores the mythological, historical & current socio-political influences on the concept of relationship- how we define, stereotype & practice the idea of gender & sexuality especially between a man & a woman . It also focuses on the arising need that objectification is not only for a woman but also for a man: the topics of the sensitivity of the man, the emotionality of a man, the fluidity in a gender, the duality in a gender are not appreciated by the normative side of society.

It strives to achieve a state of the society where people do not fall into body-shaming & hatred towards one's own self & others, especially when it is based on the choices of expressing intimacy, love & sexuality.  It re-establishes spaces- open air & indoors, where people can explore & find their freedom of body expressions (without risking their or others health ) by diving deep into the diverse expressions of love and respectful ways of being- & interacting- in different forms of relationships. The idea is to invite people to take the project as a starting point for their own reflection on how normative perspectives on love & desire have formed an individual lives , and thereby the humankind as a whole. Further reflecting on how each of us can help to create an open and progressive environment wherein everyone can be accepted for who they are.
Upcoming dates:
2021
22nd February - 8th March: Residency @
Brut Wien
9th March: Premiere of Bitch, a perception! performance @ Imagetanz Festival, Wien
10th -11th March: Performances of L-INKED/ Bitch, a perception! performance @ Imagetanz Festival, Wien
l-INKED Solo performance @RED
Photo Credit: Didi Elena

Survey
Photo Credit: Didi Elena
Credits
Concept, Direction, Choreography, Video installation and Text

Jaskaran Anand

Dancer/performers

Jaskaran Anand and Simona Stangova

Musicians/music performers (open air performance series)

Karen Schimp, Emilija Veljković, Rados Veljković

Dramaturgy

Robert Steijn

Dramaturgical Consultant

Karin Harrasser

Music (Bitch, a perception!)

RENU

- Renu Hossain, Music leads from Britney Spears, Robin Thicke and The Paino Guys

Costume and Stage Design (Bitch, a perception!)

Jaskaran Anand with Robert Steijn

Post production, PR, Organization

Carla Zamora , and Jaskaran Anand with Karin Schneider

Youth reach, social promotion, and educational development of the project

Poika via Philipp Leeb -Verein zur Förderung von gendersensibler Bubenarbeit in Erziehung und Unterricht

Curator for public/panel discussion

Flora Löffelmann

Open air performance series in collaboration with MusikinRaum

Digital Outreach

lilimit.com , dorftv Linz

Documentation video in 2019

Andrea Schaberneck and Stefan Fuchs, in collaboration with dorftv

A co - production by Jaskaran Anand / trivium and imagetanz 2021 / brut Wien

Supported by

dorftvLinz,

RedSapata Tanzfabrik Linz

,

D.ID Dance Identity with Kulturzentrum Eisenstadt

, and

Holykuti Records UK