City Swarming- Dance Marathon
2020| pedagogue
Current Duration: 2.5 - 3 hours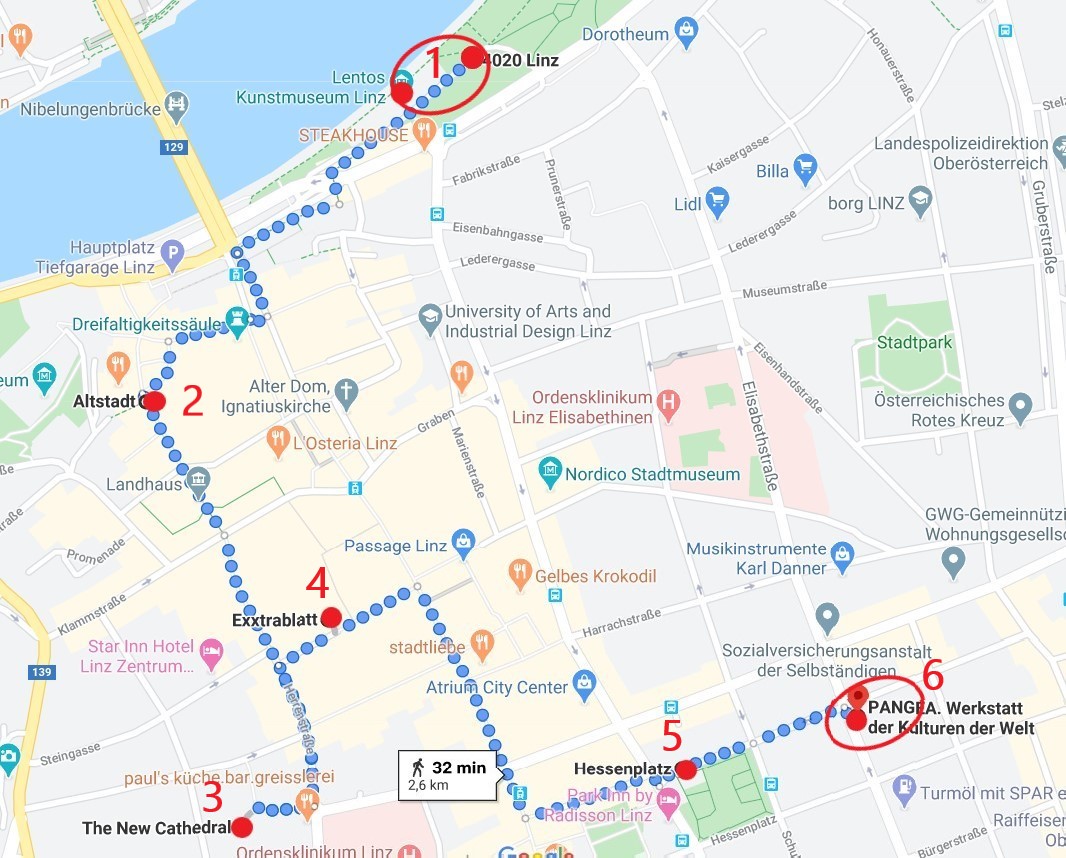 Some keywords: digital perspectives, interfaced collective swarming, body-mind consciousness, site-specific
A physical.universe.self workshop format with a city tour - focusing on the relationship with technology , space & un-stereotyped-body movements , where a collective.self formed with the workshop-participants swarm through a street way expressing the collective energy through a walking dance to entangle with the transiting energy of the city  thereby aiming to create an energetic harmonizing dance marathon.
The workshop participants explore their relationship with the body & the space consciously guided through performative movements, sometimes alone, sometimes in pairs and together in a group.
Participants have an access to a phone (with live stream app) to explore different perspectives one has towards looking at the city they are "dancing" with -like this the workshop emphasizes on the multi-perspective view of the city by creating a live-streamed audio-video output of the workshop.
The focus is to expand the understanding of one's own body.self in relationship to it's self.self, the digital.self and to every living & non-living body.self perceived by that fractional collective.self.
The audience is free to join the hwole jounrey or meet at hte destignated spots to join the "marathon"
Some thoughts: Going through the city, feeling your Individual.Self through the different spaces, Collective.Self(s), that is like going together, forming a swarm through the city spreading energy, we will go from spot to spot, body awareness in the space, in the space the body is moving through, having a more perceivable relationship with the space, especially in the city, it is like a marathon but like a sensational and perceivable marathon of the structure in which the own Self resides in, swarming with different Self(s), which forms Collective.Self(s) through the space public spaces in the city.
The guidance & rule for the workshop ,under
KunstFabrik format
, that took place in Linz on 29.07 in cooperation with PANGEA. Werkstatt der Kulturen der Welt
- Starting @ 1800 hrs
outside Lentos Kunst Museum Linz  with a short workshop version of
Transcending Ego(s)
- 1840h starting of the new wave of a dance marathon
- Idea of < a href="https://www.facebook.com/Harmonical.self/live/"> live streaming the event will first be discussed with the participants
- How to participate?
Please register mentioning the meeting point (marked in the map shown below) you would like to join us for the journey: if not possible at 1800h
You can also join by meeting only at the spots
- Please carry your own mask to cover your nose & mouth, gloves , maintain 1m distance and take other necessary precautions required due to Corona regulations.
According to the regulations as per 17.07: Make use of the masks if one meter distance in-between each other is not possible due to security reasons  
- Please carry water & food (if needed) for the journey.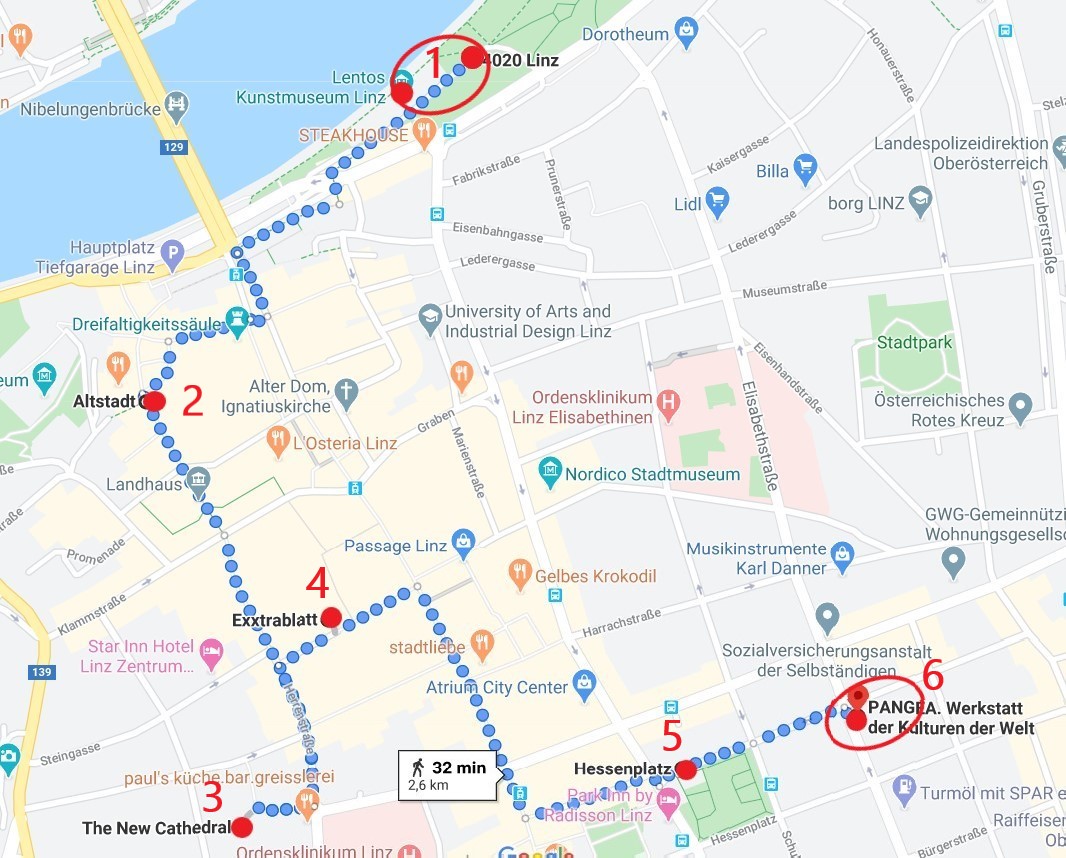 City Swarming Map for 29.07
11.11 // 2000h
and 12.11// 2000h @ Teatro India, Rome

- a kick-off event with Playful Bodies Intervention in the context of

Stadt Labor opening

open the doors for Trans.DisCity in Linz
on 23.11.2023 / 19.30 h
@ Nordico City Museum Linz

02.12 // 12.00h (tbc)
Starting point: Stadt park with
@ Klasse für Alle